Are you looking for entry-level plumbing apprentice jobs in one of the leading plumbing companies around you? Joining us at Clover Services is a golden opportunity that you would not want to miss.
With a growing base of loyal customers, we have gained a great reputation and have garnered several awards as well. Working with us would help you develop better plumbing skills and move up the ladder in your career.
What Are We Looking For?
In addition to skilled professionals, we also hire individuals who are relatively new to plumbing but have a strong will to learn and work hard. To be eligible for plumbing apprentice jobs at Clover Services, you should possess the following soft skills:
You must be a team player who'd blend in well with our collaborative work environment
You should be good at following instructions
You should be hardworking and willing to learn
As for hard skills, you must be able to perform plumbing helper jobs in the installation, repair, and maintenance of pipes and fixtures. We also need our candidates to possess high standards of workmanship and adhere to our policies and standards, possess a valid driver's license, and be at least 21 years old.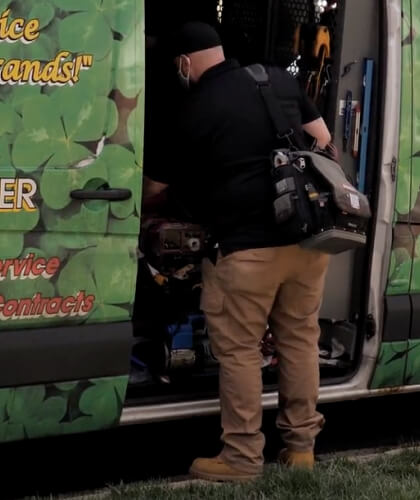 Why Should You Join Us?
Upon joining us for trainee plumbing jobs, you'll be able to develop your skills under the guidance of our experienced professionals. We provide all our employees with career advancement opportunities, comprehensive compensation, and benefits packages including health, insurance, and retirement programs.
Contact us at 703-352-2701 or send your CV to service@cloverco.com