If you're trying to put your professional skills to use and build a successful plumbing career, you should join our professional team at Clover Services. We've built an excellent reputation as one of the leading plumbing companies in Northern Virginia and Washington DC.
We are always on the lookout for skilled professionals who would be valuable additions to our team of experts.
Why Should You Work With Us?
It's quite reasonable to consider the perks of joining a particular company or any plumber jobs in general before you join them. Here are some reasons why Clover Services is one of the best plumbing companies to work with:
Growth Opportunities
Working with us would allow you to further develop your skills and grow. Our professionals are on their toes when it comes to sharing their knowledge and experience with colleagues and juniors. Even if you're looking for entry-level plumbing jobs, we would help train you and help you expand your skill set.
Work Ethics
At Clover Services, we have a supportive work environment. You will love our commitment to excellence that our organization undertakes. Our work culture encompasses values that create a great work environment. The ethics we follow are in alignment with the best practices in the industry.
Prestige
A job in one of the most well-to-do plumbing companies would boost your prestige and public image. At Clover Services, we've been offering quality services for more than 40 years now. We have served thousands of customers and our reviews on Google, Yelp, Customer Lobby, and Angie's List speak highly of us. If you love plumbing and you want to be part of a world-class plumbing team, reach out to us.
Other Perks
In addition to a healthy work environment, we also provide competitive compensation, company-paid life insurance, and disability benefits, free training, and ample opportunities for career growth. Reach out to us and let us know what it would take to bring you to our team.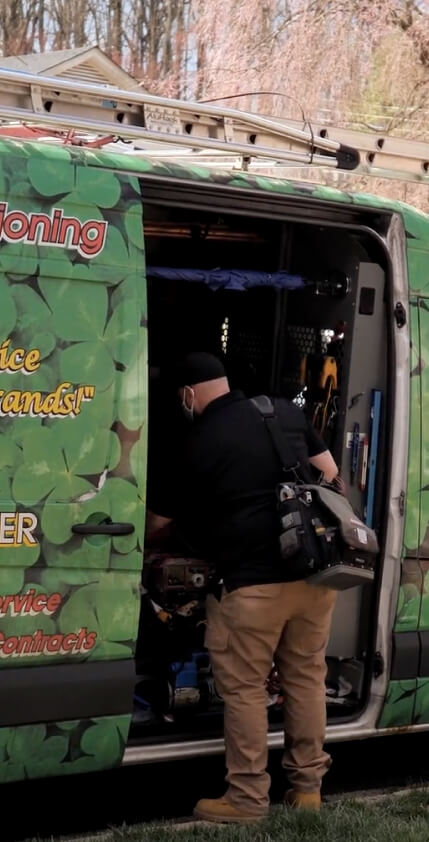 Plumbing Career Opportunities
Currently, the plumbing career opportunities in the US, particularly in Northern Virginia and Washington DC are excellent. Plumbing happens to be one of those essential services that are always in demand. Every home and business needs plumbing services at some point and people look for professionals who can help them out.
Although the rates vary greatly from one available plumbing job to another, you can assure yourself of a lucrative income at Clover Services. It is also possible to advance in this career as you grow your skills and expand your range of expertise.
If you feel like pursuing a career in plumbing and working with one of the best plumbing companies hiring, all you have to do is give us a call at 703-352-2701. Alternatively, you can fill the form given below or send us your CV to service@cloverco.com. We would arrange for an in-depth discussion and look for the job role that would be the most suitable for you.